So got my self a little Red mx5 and needs a little bit of work doing as they always do
. First thing I have set to do is fix the headlight which was not working properly. After me and my mate did some looking around we found that the connector on the back of the headlight had fried. So luckly there easy enough to get hold of cheap and manged to fix it.
Now his a happy 5
When I picked it up as well it was a bit grubby inside and outside so needed a good clean up as it was looking sorry for it self started to turn pink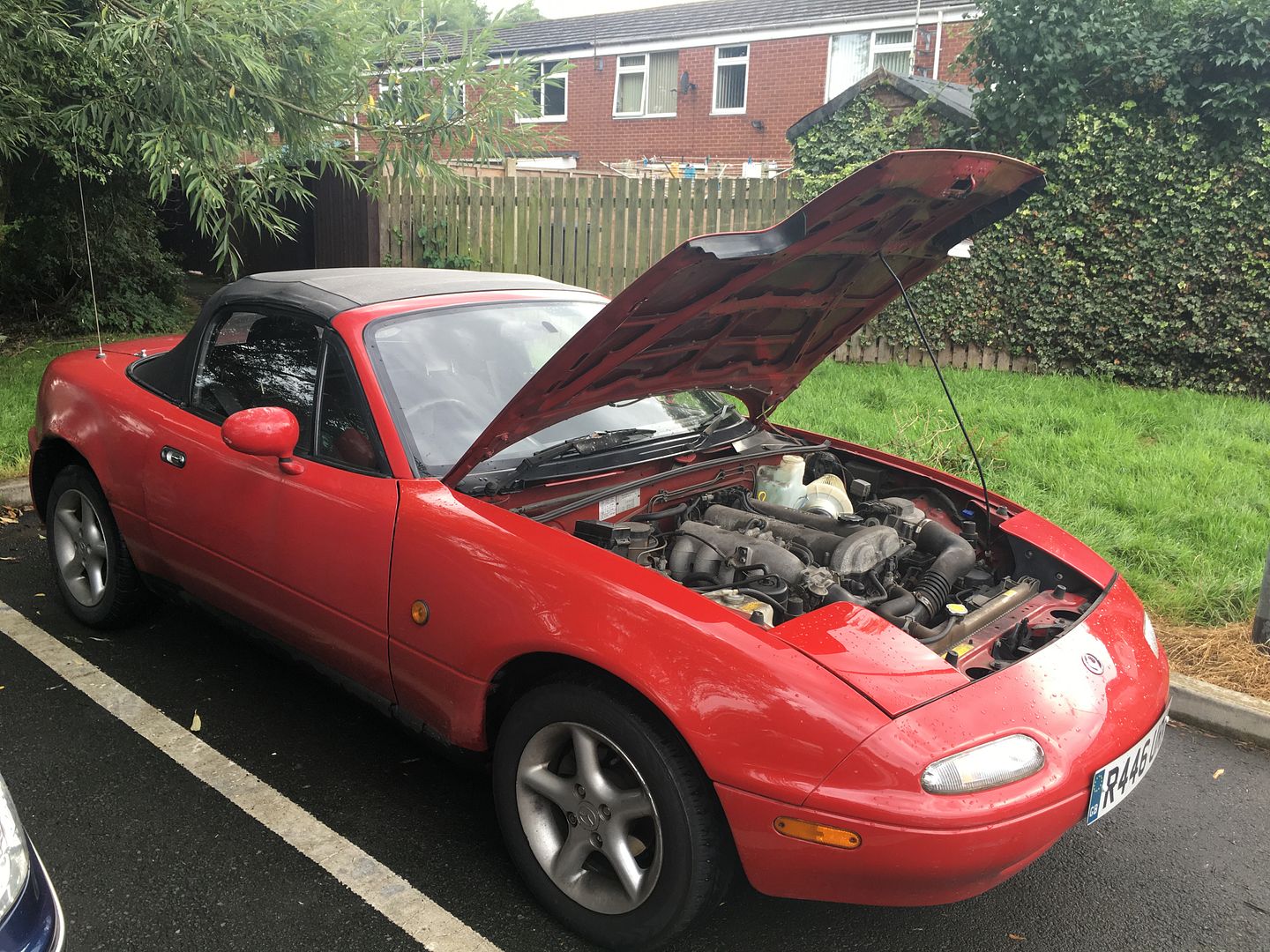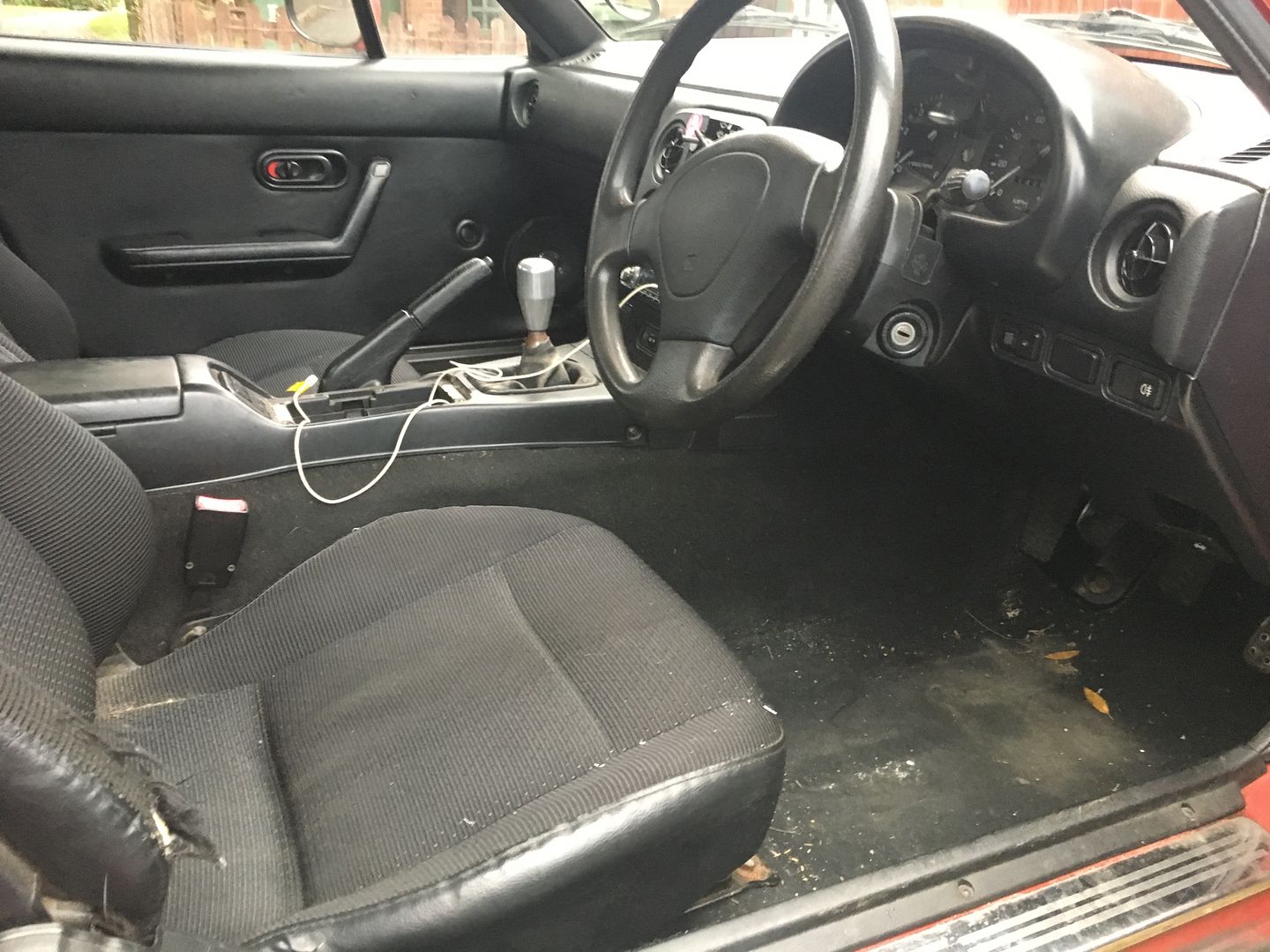 After a good few hours of cleaning the inside it looks 100% better.
Then I decided to clay and use my DA machine polisher with some G3 to restore the paint to its former glory in between the rain that we have been having on and off all day still not done yet. Bonnet front wings and drivers side is done.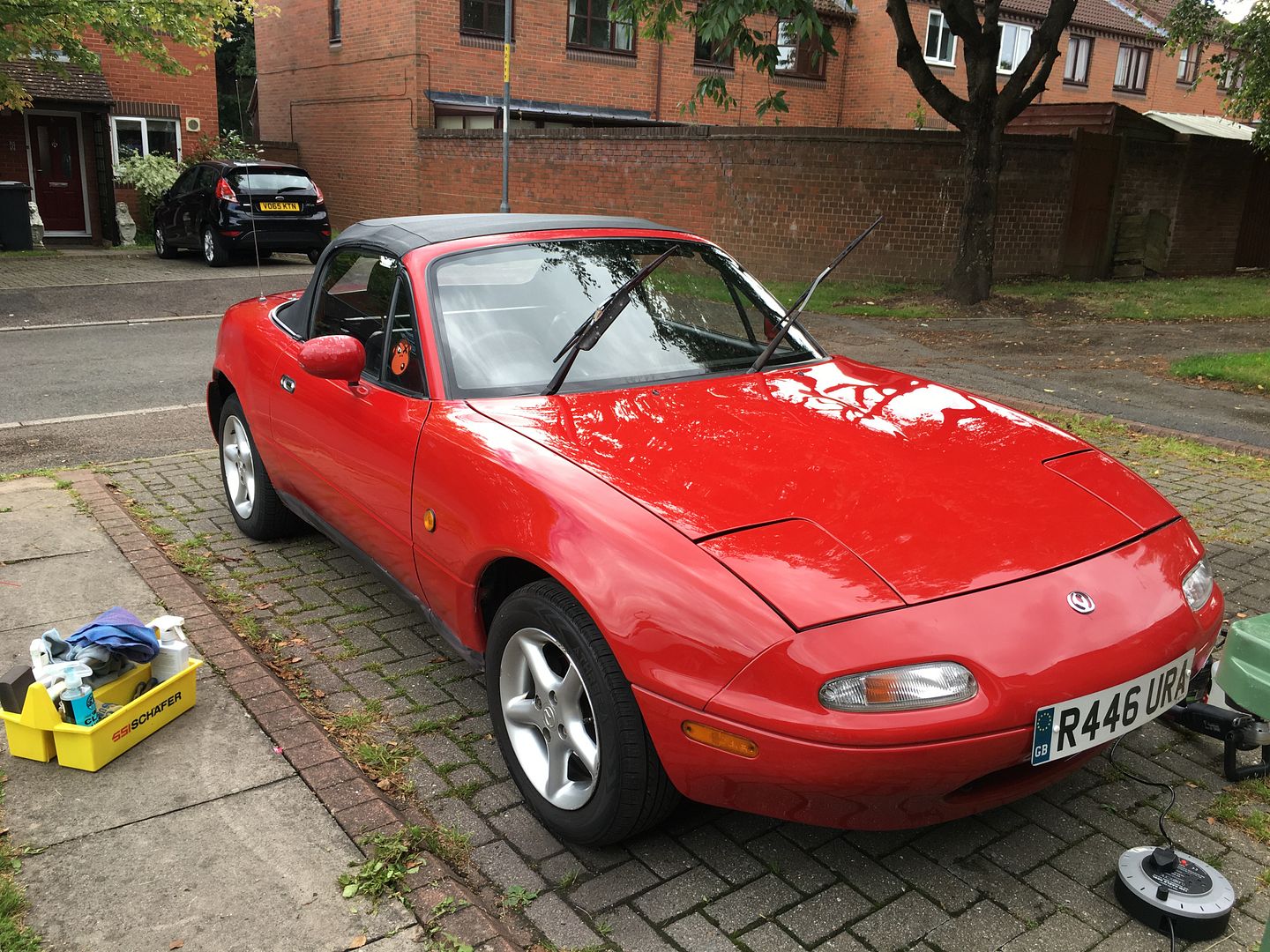 Next is to finish the clay and polish stage once its stopped raining again and he will look loads better
happy 5.
Then gotta get some rear archs and possibly sills maybe and get my mate who welds and fabricates to cut the 5 up
but reweld it and make it rust free then respray it to look awesome again.