We will be the very first TDO to use the new Eastern Circuit tarmac at Blyton.
If hyou would like to be one of the very first drivers to try this new and exciting course, we still have some spaces left for Sunday 23rd.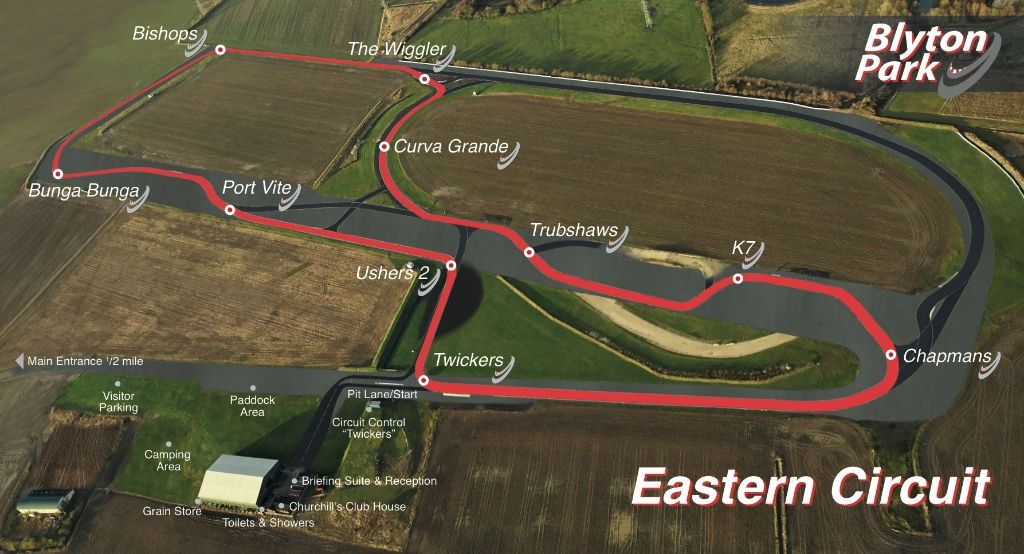 And in Richard's own words
To talk you through it: from the start anti-clockwise, you accelerate hard down a familiar straight, but at the bottom you need to brake harder to turn through "Chapmans " (I am a Lotus owner!!) " K7" is tight and will need 2nd gear before accelerating hard through "Trubshaws" in third. I think "Curva Grande" is a real challenge as the car gets very loaded up and the corner is a tightening radius without any very obvious reference points. Just when you think you may be in the right place, "The Wiggler" is upon you and with the car heading to the right, you need to turn sharp left. At last, you get a bit of a rest on the familiar drag up to "Bishops" followed by the delights of "Bunga-Bunga". But then the familiarity stops as you stay on the power through "Port Vite" with a very hefty shove on the anchors required for "Ushers 2". It's almost a relief that "Twickers" is the same ……but you are now on another lap and "Curva Grande" is only half a mile away.
Book HERE